Latest News
April 4, 2016: Bermuda's best photography spots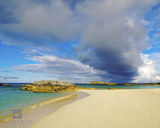 A great feature on the Bermuda Tourism page with feedback from myself and a few others on some of the best locations for photography while visiting!
http://www.gotobermuda.com/blog/Picture-Perfect--12-of-Bermuda's-Greatest-Photog
August 14, 2015: Instagram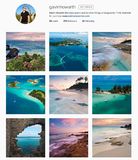 About a month ago I started utilizing my dormant Instagram page to showcase all of the images from this site so if your intersted in regular Bermuda Scenic images then follow along here
April 6, 2015: Cover of Experience Bermuda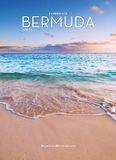 Each year I put together some of my recent images for use in the annual Experience Bermuda book. Almost any visitor to the island will see the book at some point, they are beautifully bound and printed found in every hotel room on the island. This year I was honoured to have one of my scenic images elected for the cover, nice little surprise!
March 23, 2015: Featured in Popular Photography Magazine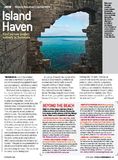 Recently I was featured in the April issue of Popular Photography Magazine. You can see the article and read more about it over on my Blog here!
Coming Soon - Bermuda Stock
One of the new features of this site is the ability to host a large array of images and allow them to be found easily. Over the coming weeks there will be many Bermuda stock images added and made available for licensing.
New Site online
Welcome to the online galleries of Gavin Howarth. I'm excited to have this site finished as it's been in the works for ages. Finding the right solution to showcase and allow for the customised product types has not been easy but I'm very pleased with the finished product.
Included with the realease of the site are:
Over double the number of aeriel images previously online. Have a look here some great new additions never having been avaible before.
New Seascape images added to the gallery and a new By Day category
New option for metal prints
Keep up to date as much more will be coming soon!
Latest Photos